09/12/2021 Posted by: ft-rf.com.tw
To our beloved customers,
FT-RF is always concerned about the environment, in order to ensure quality products and be environmentally friendly, we decided to use chromium III instead of chromium VI as before on the fabrication of Horn Antennas . This will give the product a silvery-white color, replacing the gold color. While chromium metal and Cr(III) ions are considered non-toxic, hexavalent chromium, Cr(VI), is toxic and carcinogenic. According to the European Chemicals Agency (ECHA), Chromium Trioxide that is used in Industrial Electroplating processes is a Substance of Very High Concern (SVHC).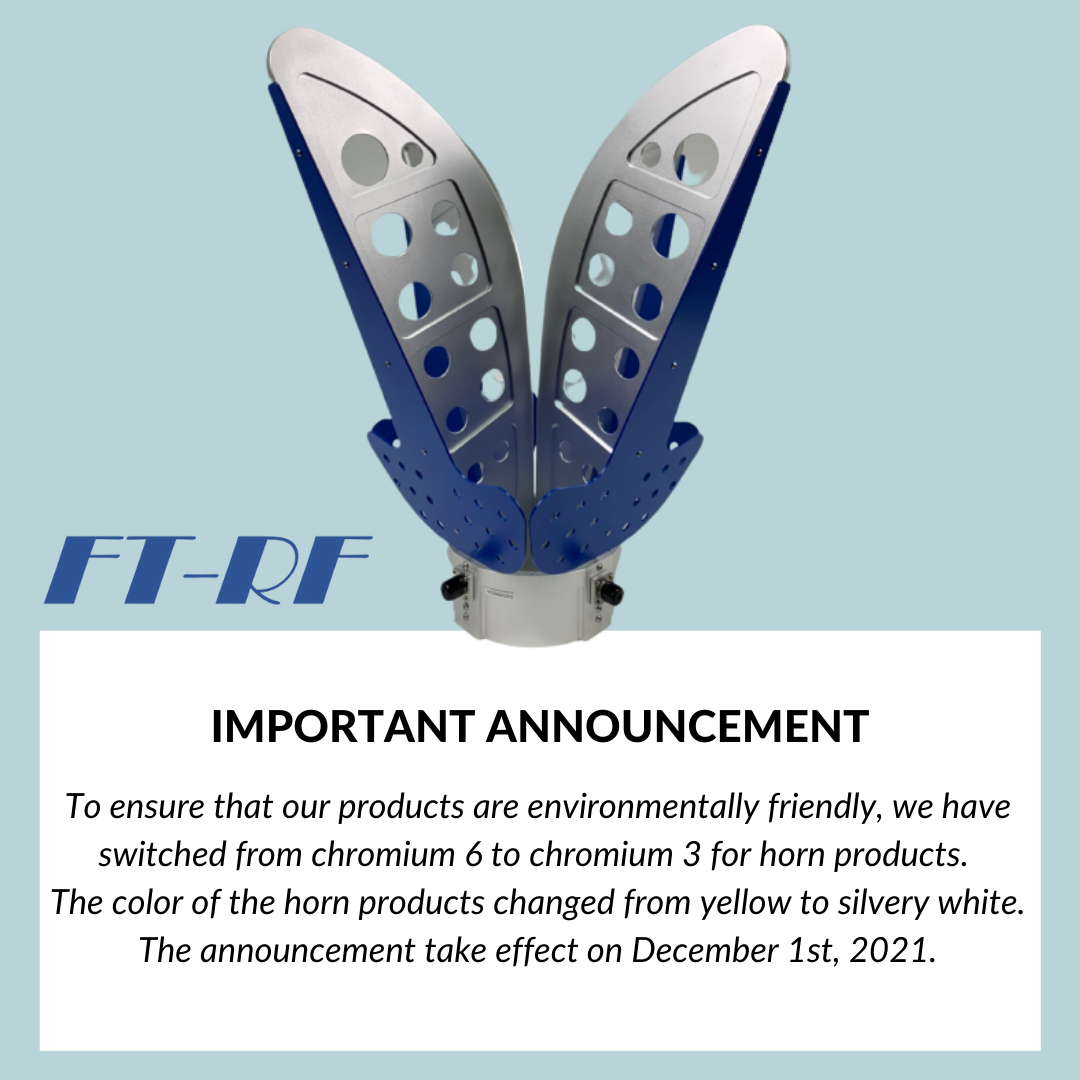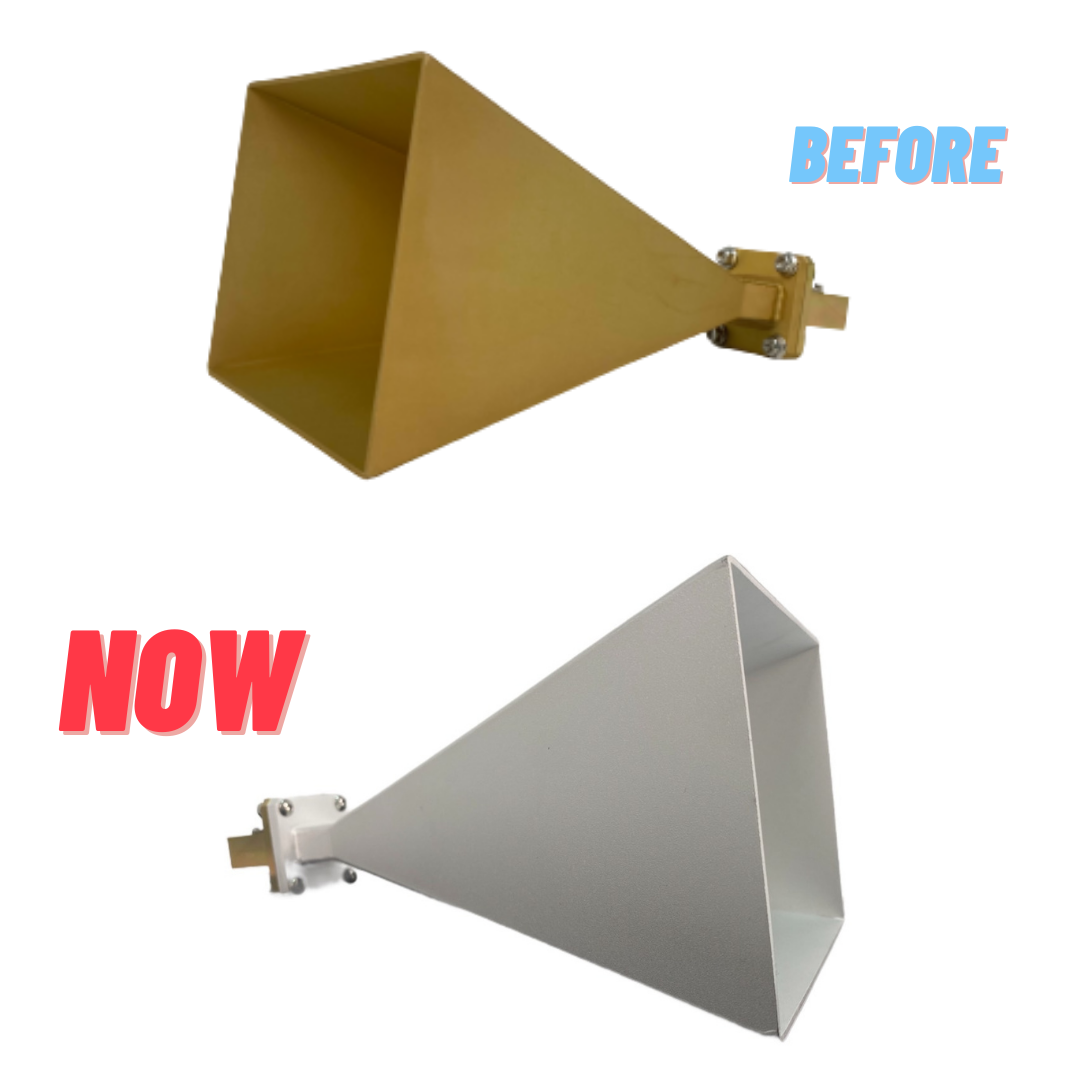 Comments (1)